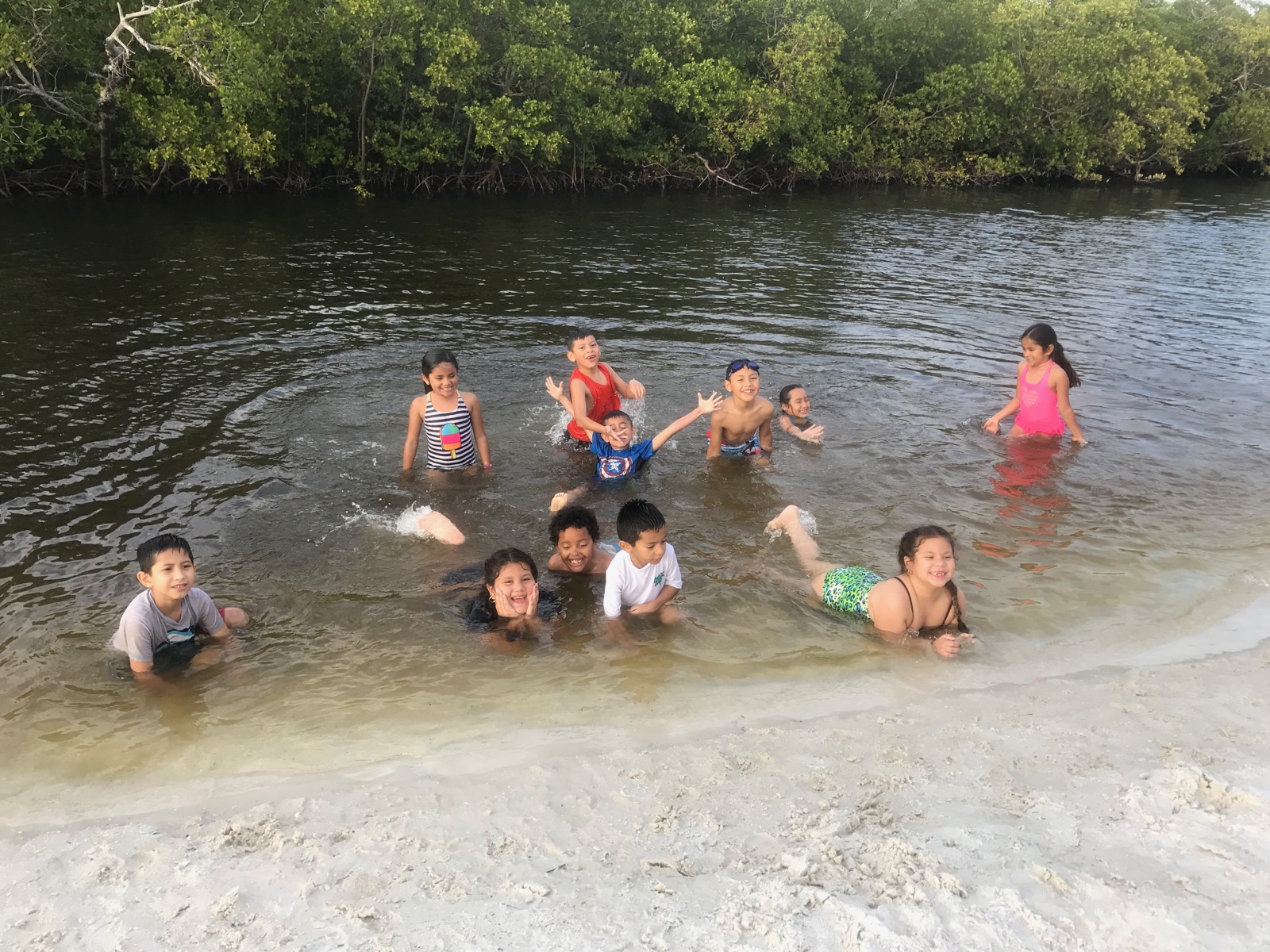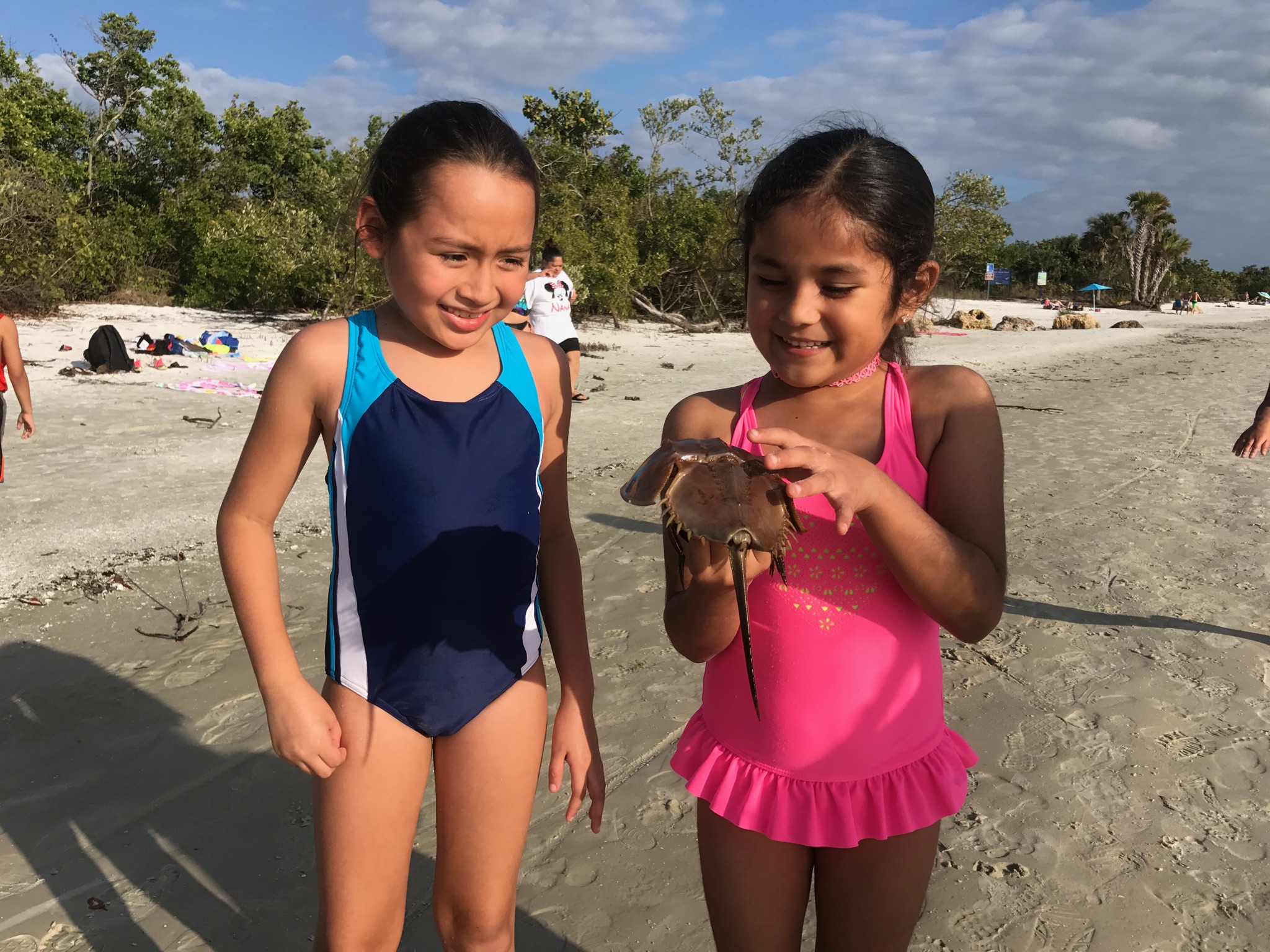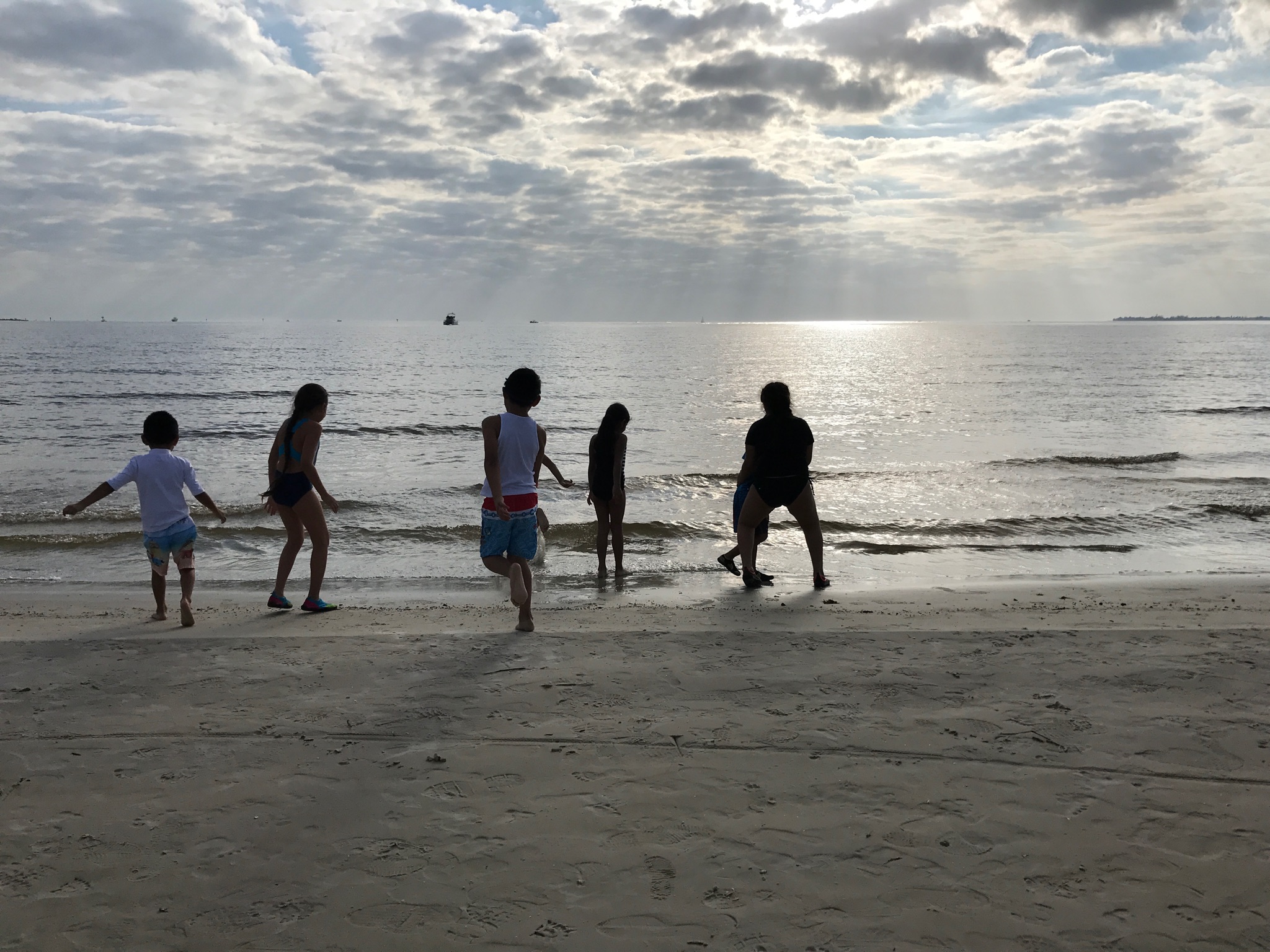 Children from the Heights Foundation's after school program visited Sanibel Sea School for an afternoon of fun and learning at Bunche Beach, located just over the Sanibel Causeway in Fort Myers. Participants enjoyed a mangrove mud walk, played in the water, and used nets to search for marine creatures.
"We've been working with Heights to bring more kids to the ocean since 2014," said the organization's Director of Education, Nicole Finnicum. "We see them twice a month, once in the classroom and once for a field trip." She added that many of the children who attend the Heights after school program do not often have a chance visit the ocean outside of their interactions with Sanibel Sea School.
"It was my first time leading the Heights outreach program, and it was so much fun," said marine educator Shannon Stainken. "The kids were so excited to splash around and hold horseshoe crabs, and they really seemed interested in what I was teaching them." Both organizations look forward to continuing their partnership in 2018.
The Heights Foundation is a 501c3 nonprofit that works to support struggling families in the Fort Myers neighborhood of Harlem Heights. Sanibel Sea School is a 501c3 nonprofit whose mission is to improve the ocean's future, one person at a time. To learn more, visit heightsfoundation.org and sanibelseaschool.org.